BBKI collects its data direct from the IKEA consumer through Inspired Kitchen Design (IKD).
Unique Website Visitors January 1, 2014 – September 1, 2017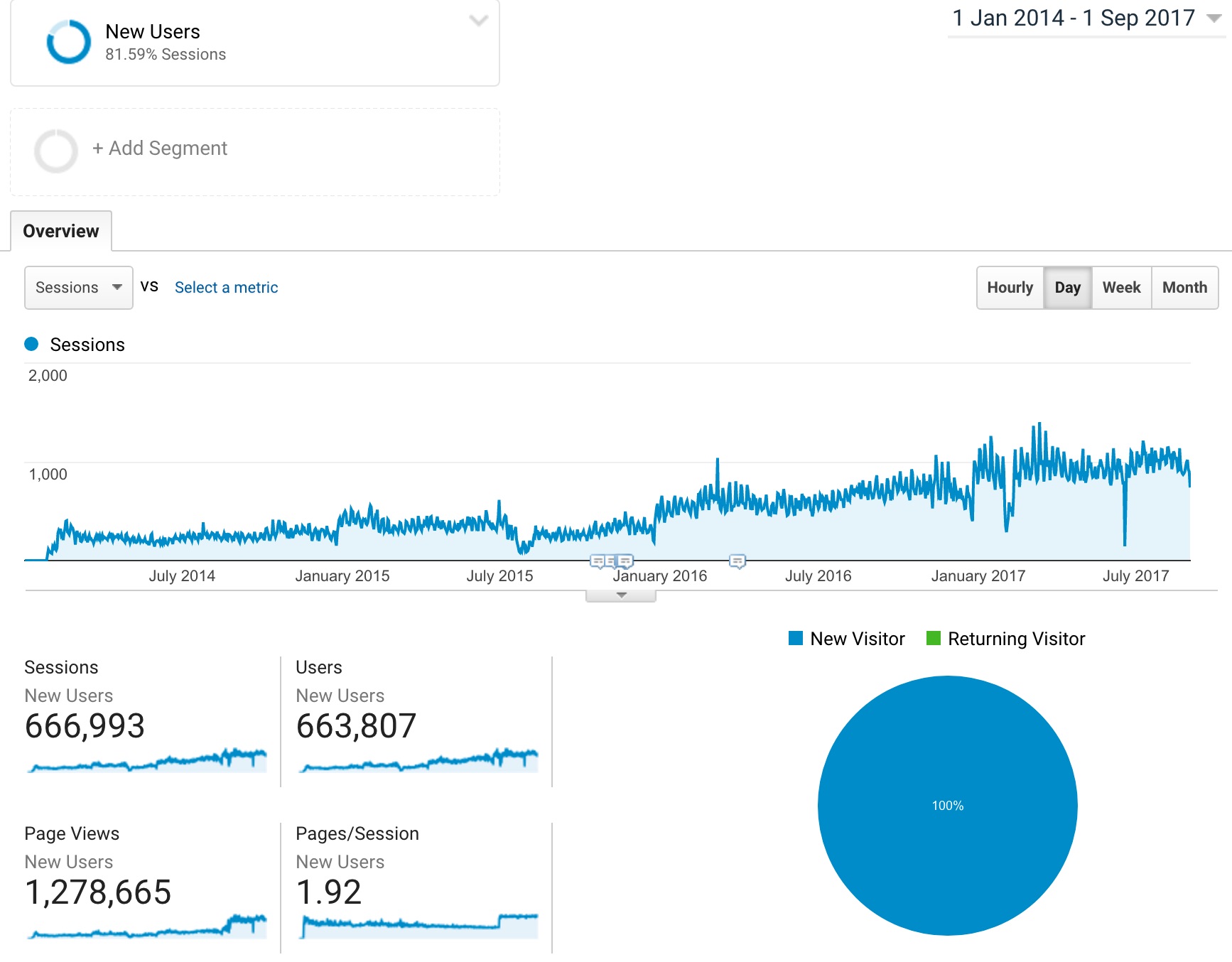 Please Note
IKD sells IKEA kitchen designs directly to customers who plan to buy IKEA kitchens. IKD has no relation with the IKEA corporation.
Why Our Customers Choose IKD
Customers pay IKD because they're unwilling to design themselves through the standard IKEA design process.
IKD operates completely online and its customers find them through SEO, references, social media, expert blogs and eBooks.
Additional Professional Services
IKD also provides "backroom" services for many companies that provide IKEA installation services, kitchen designs and custom doors.
300+ Kitchen Designs Every Month
IKD designs over 300 kitchens per month between its consumer and corporate customers.
IKD's designers complete an internal database for each design upon its completion. Also customers are compensated to complete an online questionnaire during the design process – see: http://bit.ly/1C1M6kb.
The information is collected by BBKI and organized into chart reports. Approximately 25% of questionnaires and design are randomly audited for accuracy.
Specific Points
CURRENT REPORT DATES: November 1 2014 to September 1, 2017
REPORT DESIGN QUANTITIES: 5000+ consumer IKEA kitchen designs
2014 QUANTITY ANOMALY: Design quantities lowered significantly once the consumer became aware of the February 2015 conversion from Akurum to Sektion cabinets.
ONE DESIGN PER CUSTOMER: Only the customer's final design was used for data calculations
DATA SOFTWARE: Microsoft Access